Complex, challenging and exciting – our Canada Street scheme is HG Construction's largest project. A mixed-use development for our longstanding client Scape, this project presented significant engineering challenges with Jubilee Line underground tunnels running diagonally under the site. The solution involved the design and construction of a reinforced concrete bridging structure to span over the tunnels and support building loads above.
2 of the 4 buildings offer student residential accommodation with 396 bedrooms in Block A and 378 bedrooms in Block B. Blocks A and B each comprise four wings between 4 and 8 stories, and will include shops, cafes, healthcare and recreational facilities. Block D is a residential building with 34,000sqft of affordable housing over 8 floors – 33 flats with a mix of 1, 2 and 3 bedroom units.
The project commenced in May 2020 and as of February 2021, frames are up on all blocks in line with the programme. We are self-delivering on key project aspects including frame, Mechanical & Electrical and PUCS.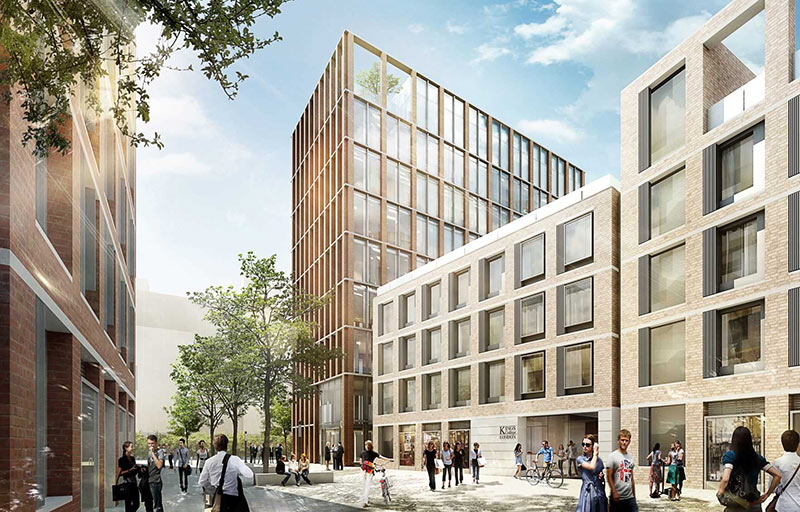 CGI Canada Street London