The latest of the projects undertaken for Pocket Living known as Varcoe Road in Southwark was handed over on the original contract completion date of 15th November ready for new buyers to move into this exemplary building.
Varcoe Road for long standing client Pocket Living comprises of 57 one bedroom affordable Pocket units spread across 7 floors on a restricted and challenging inner London suburb site. The units were developed following the Pocket standards to create affordable homes offering high quality living accommodation to first time buyers.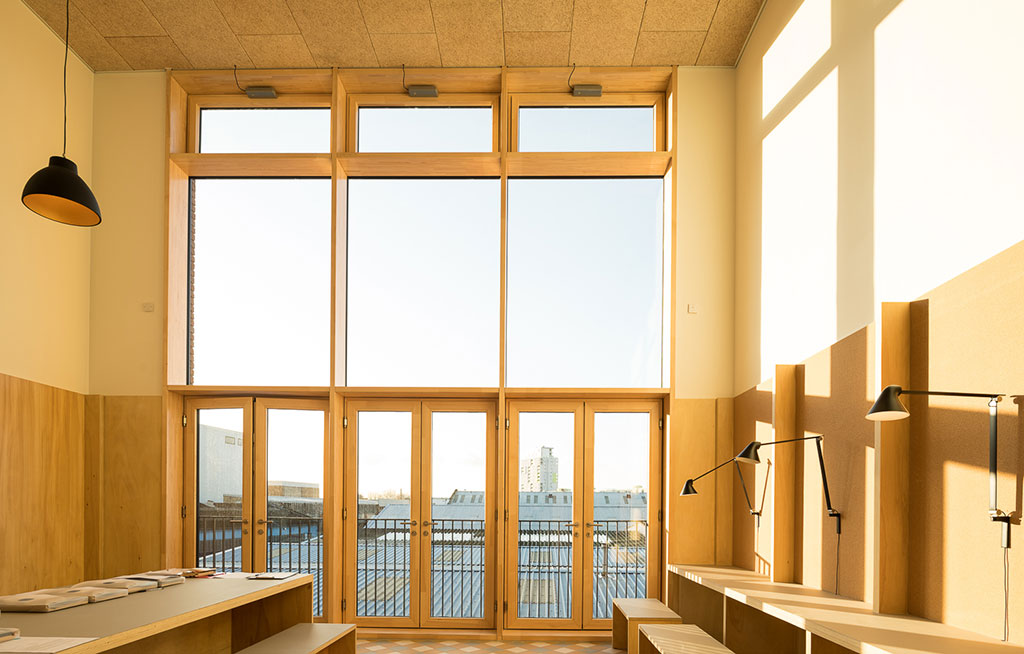 The development provided a lobby area, co-working space, sun room, ample bike storage and three landscaped, part-covered roof terraces for communal resident use. At street level a further 228sqm of B1 commercial space was created.
Sarah Davies, Head of Operations at Pocket said: "HG have recently completely their seventh project for Pocket Living and we are delighted with the results at Varcoe Road SE16. The building has been completed to a very high standard, particularly as there was a lot of brick detailing and material interfaces on the façade. Moreover, it was completed on time in November 2019 which enabled all of the purchasers to move in before Christmas."