North Herts Riding for the Disabled Association (RDA) has welcomed a £10,000 donation from HG Construction.
HG made the donation following a companywide charity fun run which raised funds for three local charities including North Herts RDA, Lambeth and Southwark Mind, and One YMCA Welwyn Garden City.
RDA benefits the lives of over 25,000 disabled children and adults through fun activities like riding and carriage driving, providing therapy, fitness, skills development and opportunities for achievement. The organisation is supported by 18,000 volunteers and qualified coaches at almost 500 RDA centres across the UK.
The donation made by HG Construction will help the charity to continue to provide its unique range of activities and therapies, and has also enabled RDA to purchase a defibrillator.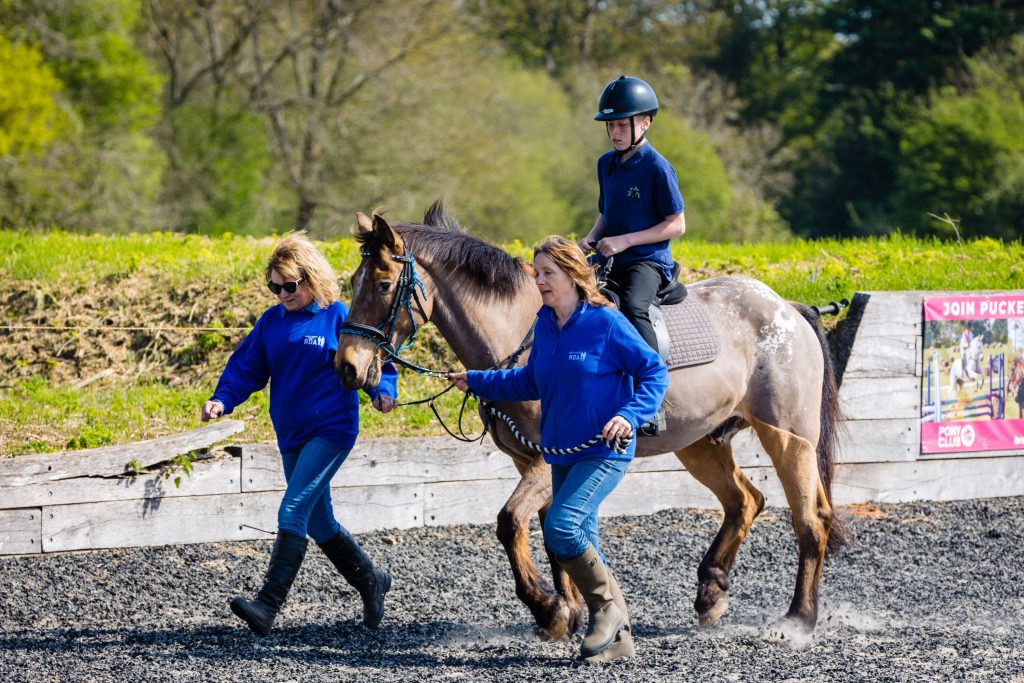 Frances Williams, Chairman, RDA said: "The caring and generous donation by HG Construction will enable our group to continue their passionate involvement with local special needs schools. We have already been able to use some of the funds donated on a defibrillator which is a fantastic resource to have. RDA gives access to riding and horse care and encourages all children to achieve new possibilities. Our charity has a wonderful maxim – 'it's what you can do that counts' – and this donation will help us to do and achieve even more."
Chris Benham, CEO, HG Construction said: "We applaud the work done by RDA in enriching the lives of so many children and adults across the UK. North Herts RDA is situated close to our head office in Hitchin and we are delighted to support a local charity which provides such valuable experiences. The donation made by HG Construction is thanks to a team effort, with all our staff coming together and participating in a fun run to raise money for charities which are close to our hearts. We are committed to contributing to the local community and we are confident that this donation will help make a positive difference to those attending North Herts RDA."